Blog Post Delta
overview
A narrow, tech-style blog post with optional lede text.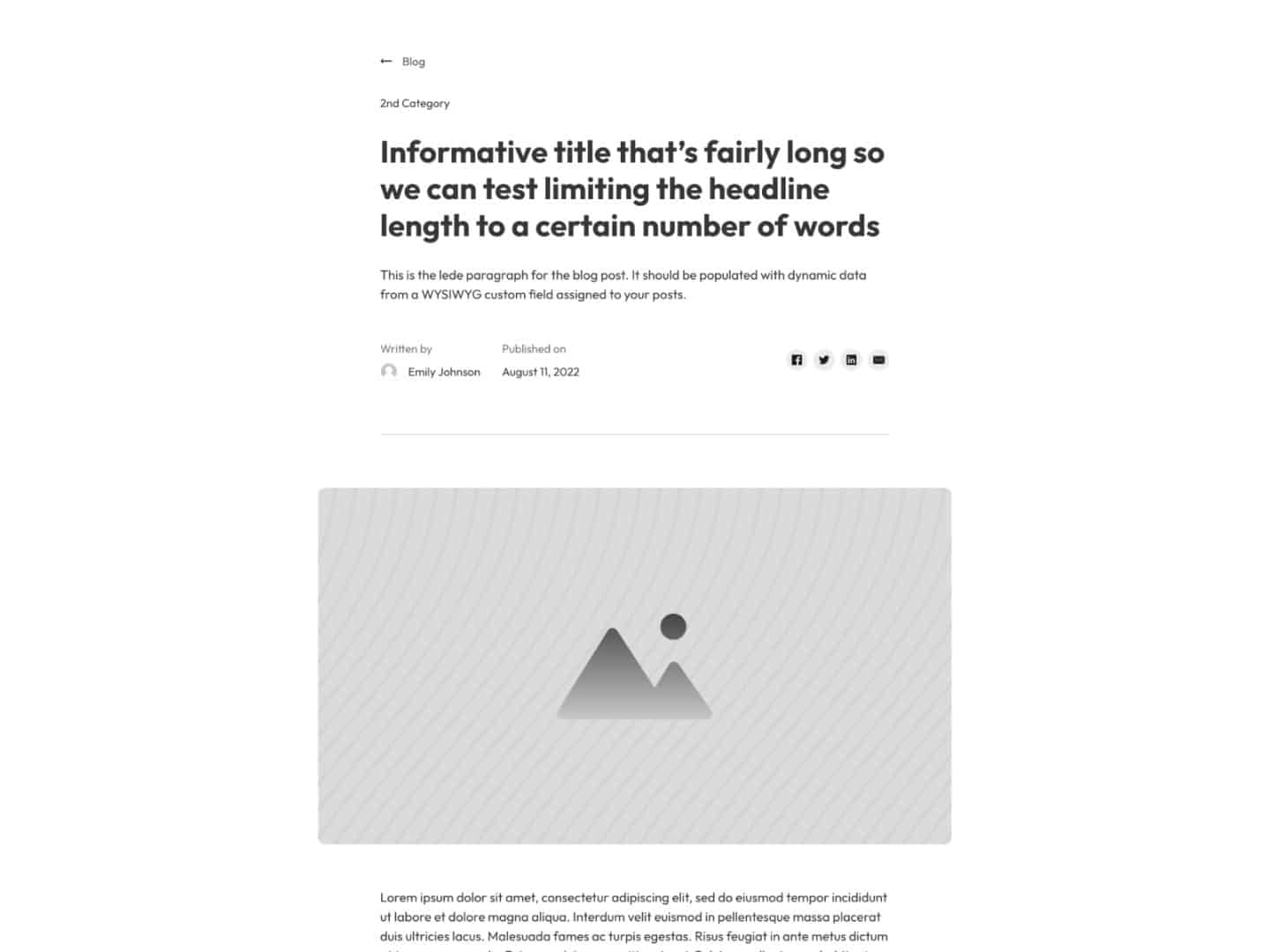 Overview
Blog Post Delta is inspired by no-nonsense, techy blogs that want to hook the reader with a great headline, lede paragraph, and a striking visual, and then get them straight to the content of the article.
The narrow article width makes it very easy for the reader to consume the article content. It's a great choice for any blog that wants to put most of the focus on the content itself.
Variables
This frame uses the following
locally scoped variables
to make it easier for you to edit the style or behavior of this frame. Variables can be viewed or edited from the CSS tab.
FAQs
Use the related frames section above to check FAQs for other frames related to this frame if you don't see your question here.