Contact Grid Hotel
overview
A facet-compatible grid that lists locations or service areas next to a map.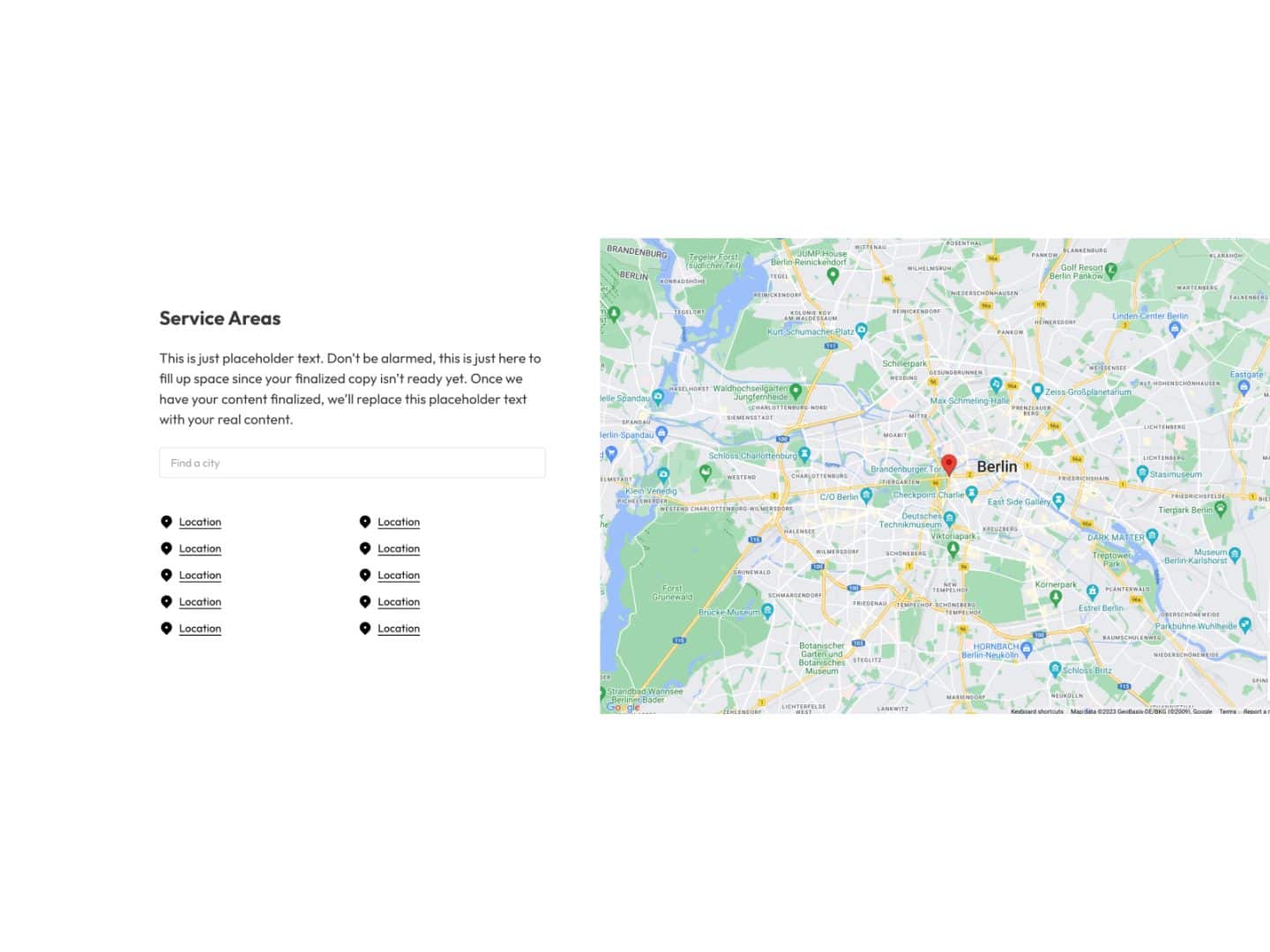 Overview
Contact Grid Hotel is a perfect frame for a multi-location or multi-service-area business. It lets you list all locations or service areas adjacent to a map.
We use this section in conjunction with WP GridBuilder's map facet. We use a query loop to dynamically generate the list of locations and service areas, a map facet to display all locations with pins on the map, and a search facet with geo-targeting to sort/filter the service list and map in real time.
When combined with WP GridBuilder, this section comes to life and provides a fantastic user experience for visitors.
Related Frames
FAQs
Use the related frames section above to check FAQs for other frames related to this frame if you don't see your question here.