Feature Section Kilo
overview
A visually engaging checkerboard feature grid section that mixes talking point cards with service cards.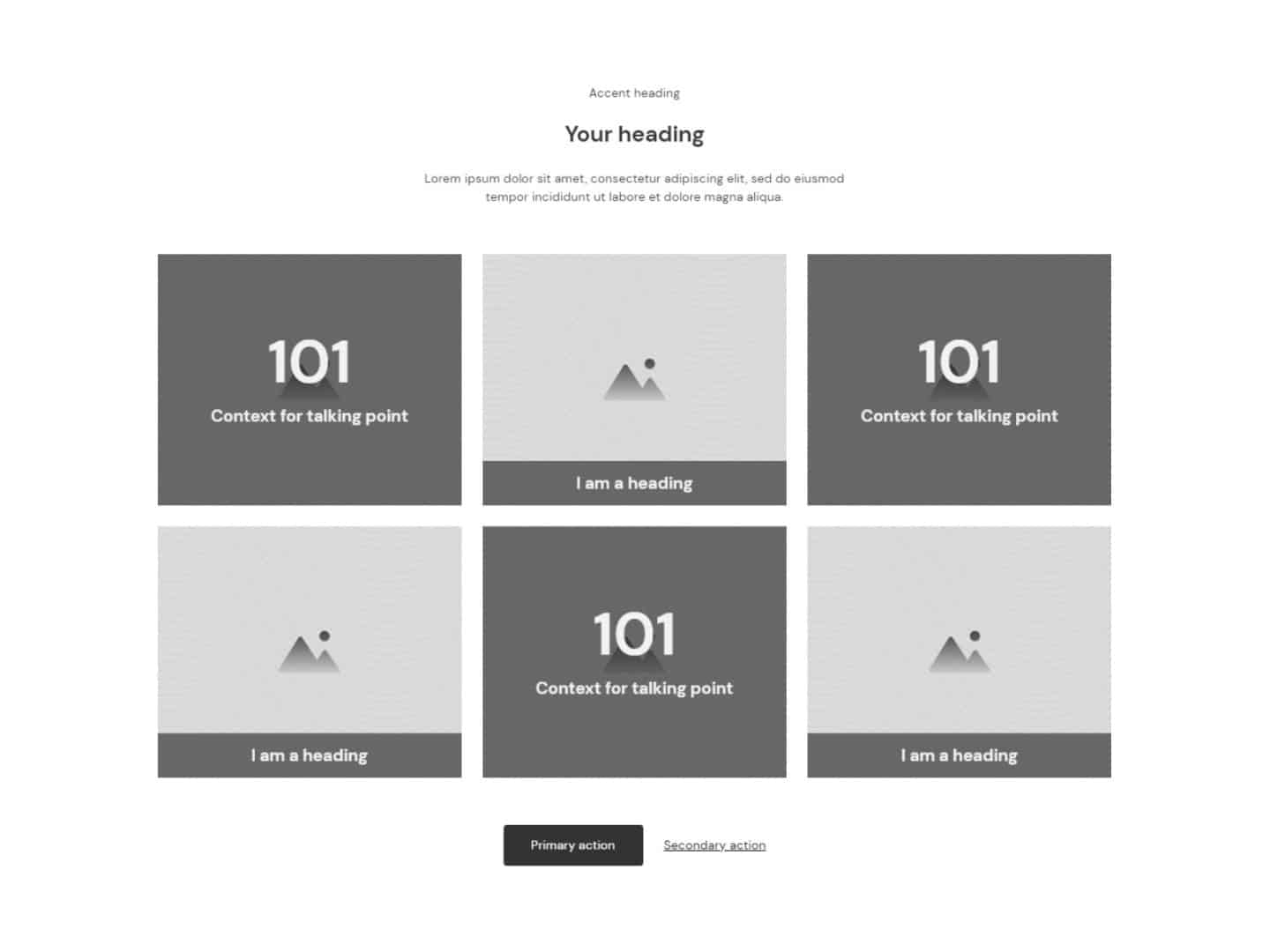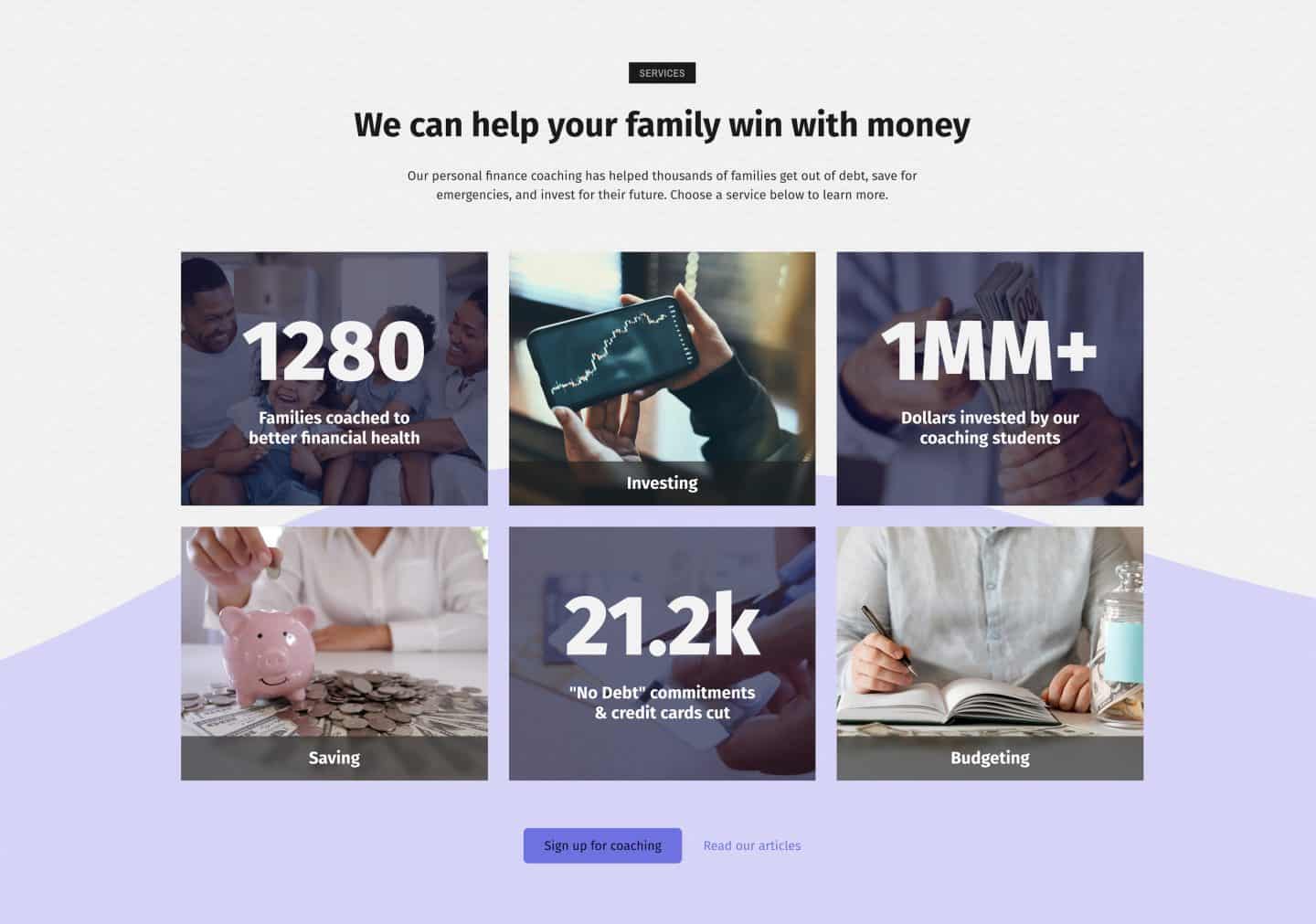 Overview
Want to get more users to click and engage on action cards? Surround them with sales/talking points.
That's exactly what Feature Section Kilo does. The checkerboard layout mixes and matches talking point feature cards with clickable action cards, creating a visually interesting and engaging layout.
Additionally, there's an introduction before the grid and a dual call to action element below it.
Note: This frame was designed to have 4, 6, or 8 cards max and is not query loop compatible.
Related Frames
FAQs
Is this frame compatible with a query loop?

Due to the fact that there are two different types of cards, this frame is not query loop compatible. It really works best as a 4, 6, or 8 card grid (most sites don't have enough talking points for more than that), so a query loop likely won't be needed in any case.
Use the related frames section above to check FAQs for other frames related to this frame if you don't see your question here.