Squeeze Page Charlie
overview
A simple one-column long-form landing page or sales page (the exact template I use for my Inner Circle).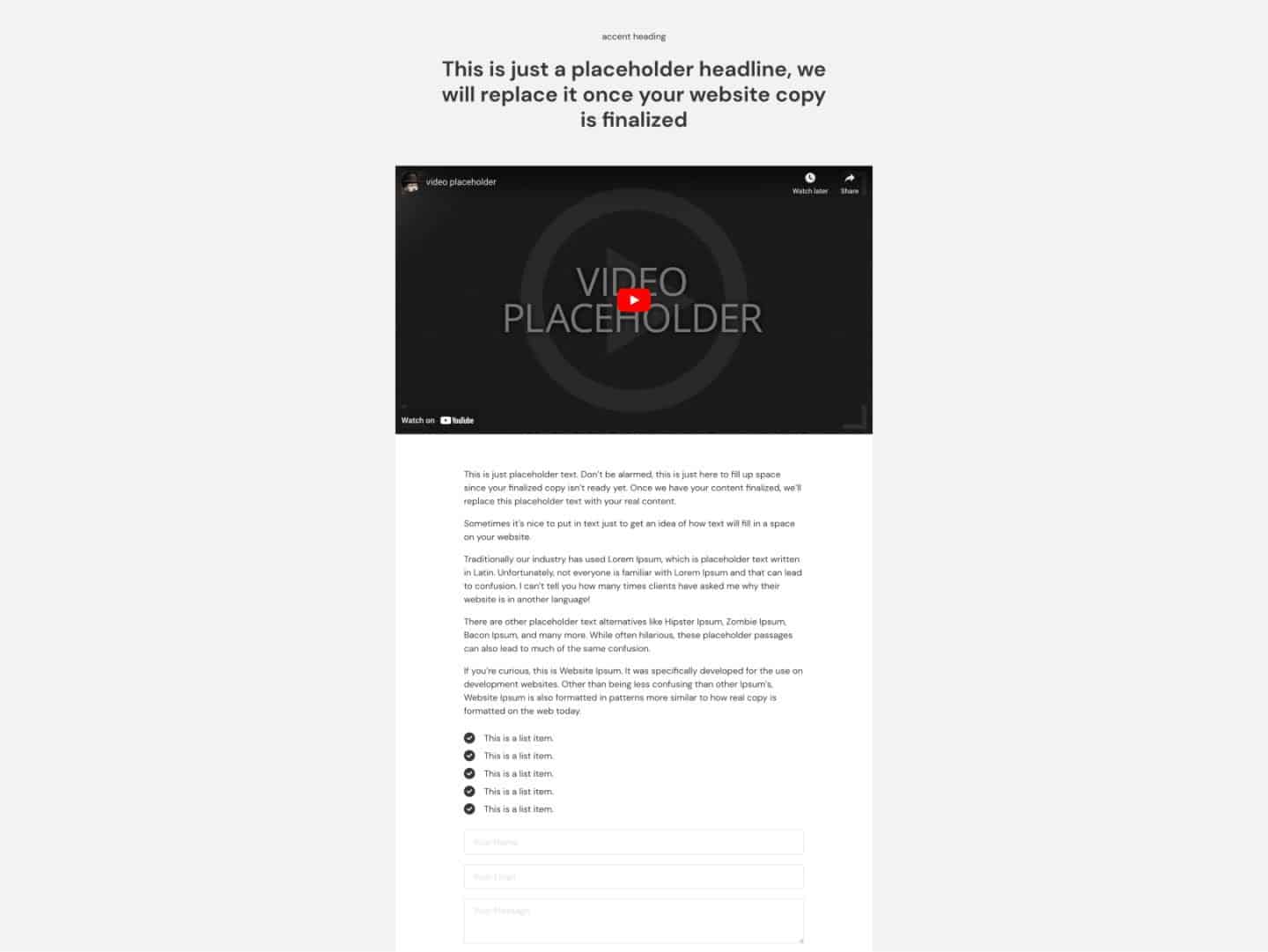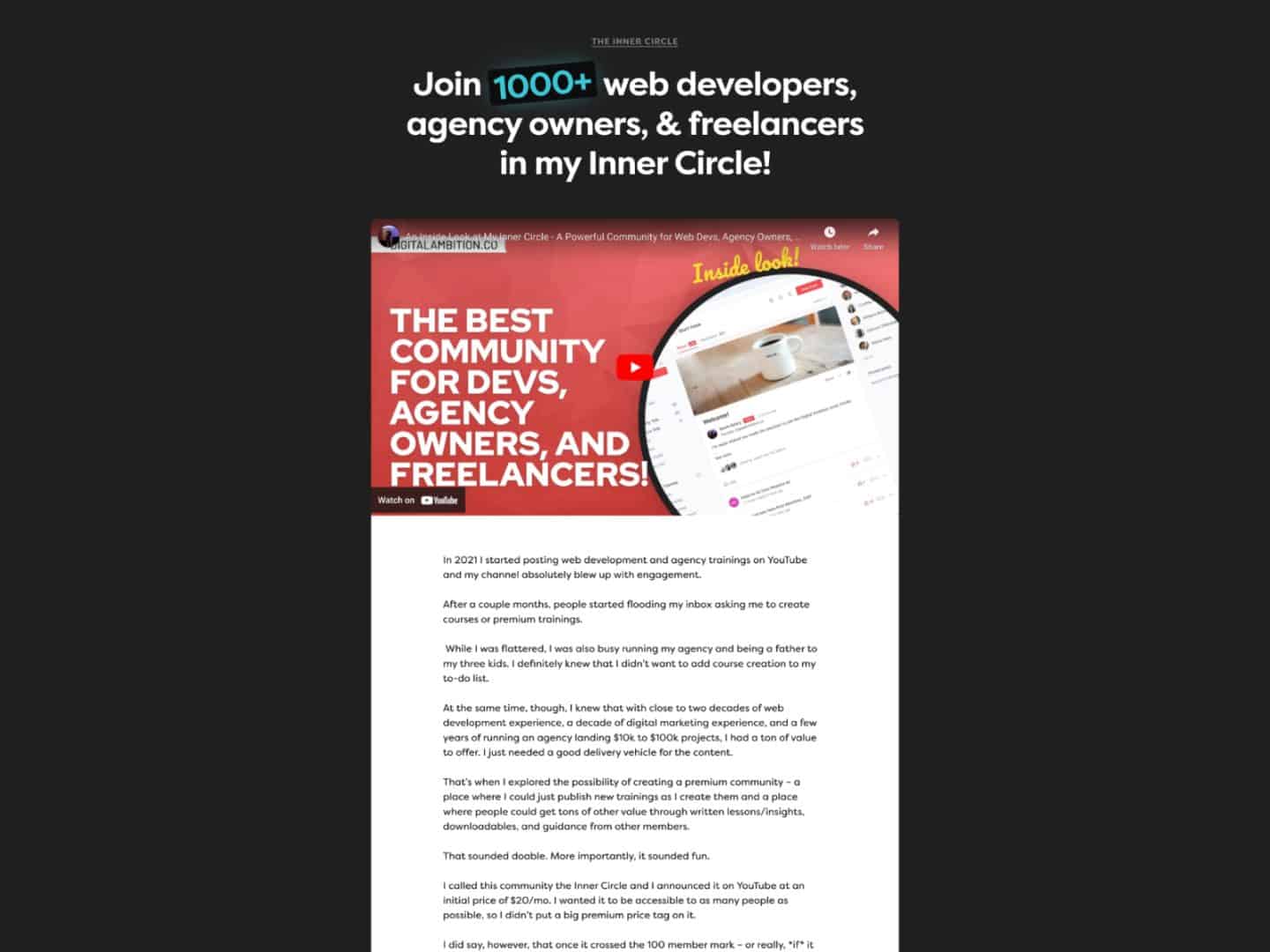 Overview
I've personally used the Squeeze Page Charlie layout as the sales page for my Inner Circle for years. It's a simple one-column template that puts the focus exactly where it should be – your video and your copy.
When you load Squeeze Page Charlie as a full frame, you'll notice that the page width is narrower than normal. This narrower content column improves readability for the visitor. While you can adjust the column width easily via a simple code block, we recommend keeping the column width fairly narrow for best results.
Along with traditional paragraph content, the page also uses a Checklist Alpha frame for easily bulleting out specific talking points. Below that is a form (which I replace with a SureCart form for checkout) and FAQ Accordion Alpha for FAQs.
You can easily build in testimonials / social proof as well by dropping in your preferred testimonial card frames inside the main column wherever you'd like them to appear.
Lastly, we recommend turning off your main header and footer to maximize the "squeeze" nature of this page. You don't want to give people navigation choices. Squeeze Page Charlie comes with a minimalist footer for your legal policies, to replace your normal footer.
FAQs
How can I add more body text after the feature bullets?

You can easily add more "body text" anywhere you need it in this frame by duplicating the "content wrapper" element. You can also easily inject testimonial frames or any other feature frames before and after any content block.
Use the related frames section above to check FAQs for other frames related to this frame if you don't see your question here.