Testimonial Section Lima
overview
Present testimonial callout quotes in a centered "wall" format.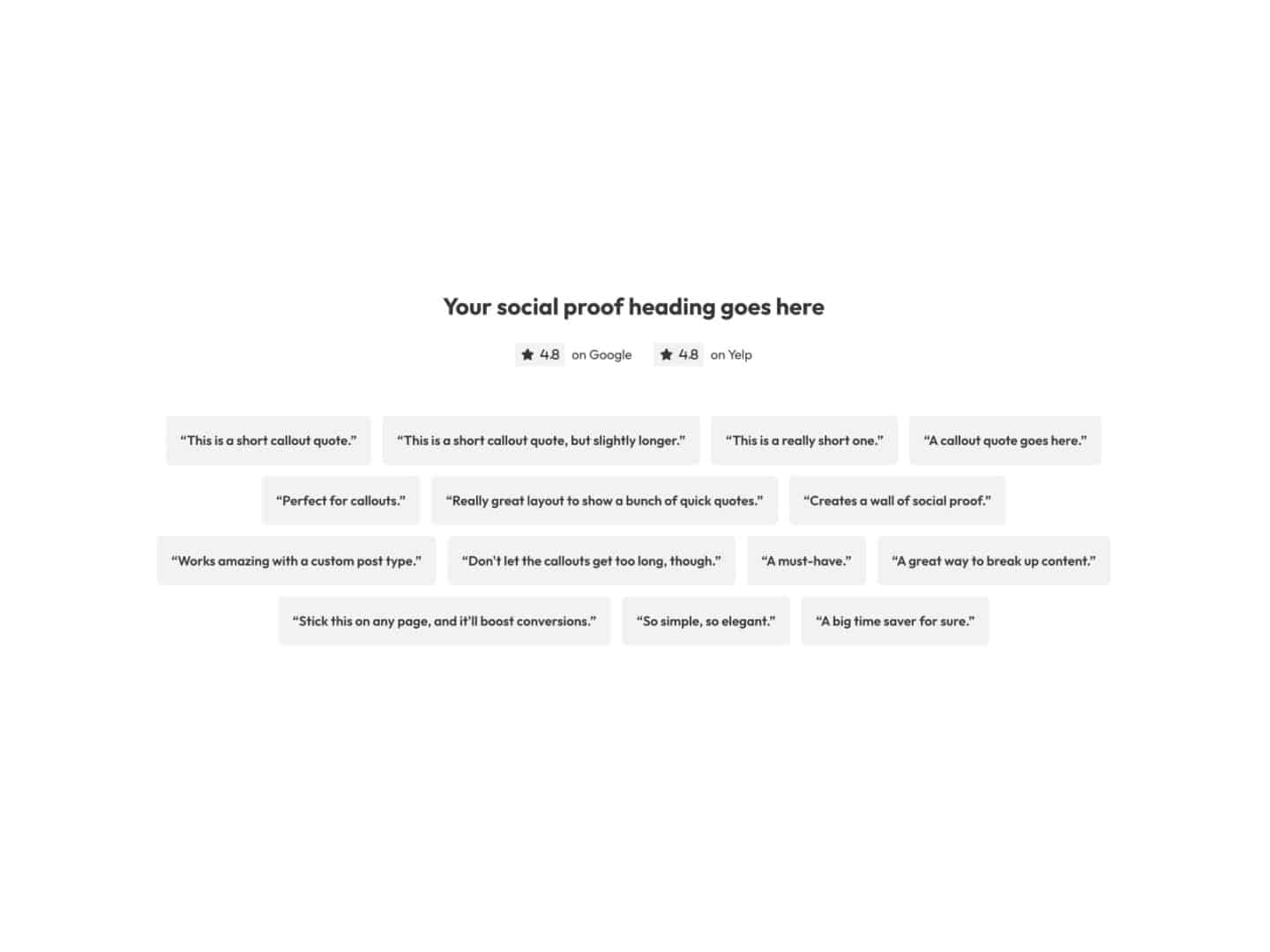 Overview
Testimonial Section Lima is a great way to show testimonial callout quotes on almost any website. These callouts allow you to show many one-liner testimonials that are easy for the visitor to scan, generating high-impact social proof that almost always improves conversion rates.
It's recommended to query the callouts by placing your testimonials in a custom post type. You can add a custom field for each testimonial's "callout text" and only query that particular field into this section.
The text is wrapped in a <q> tag (inline quote) so the browser automatically adds the correct curly quotes.
Additionally, you can limit the number of callouts that are shown on mobile devices using the provided CSS snippet.
Related Frames
FAQs
Use the related frames section above to check FAQs for other frames related to this frame if you don't see your question here.