Cart Alpha
overview
A two-column cart template with a sticky sidebar.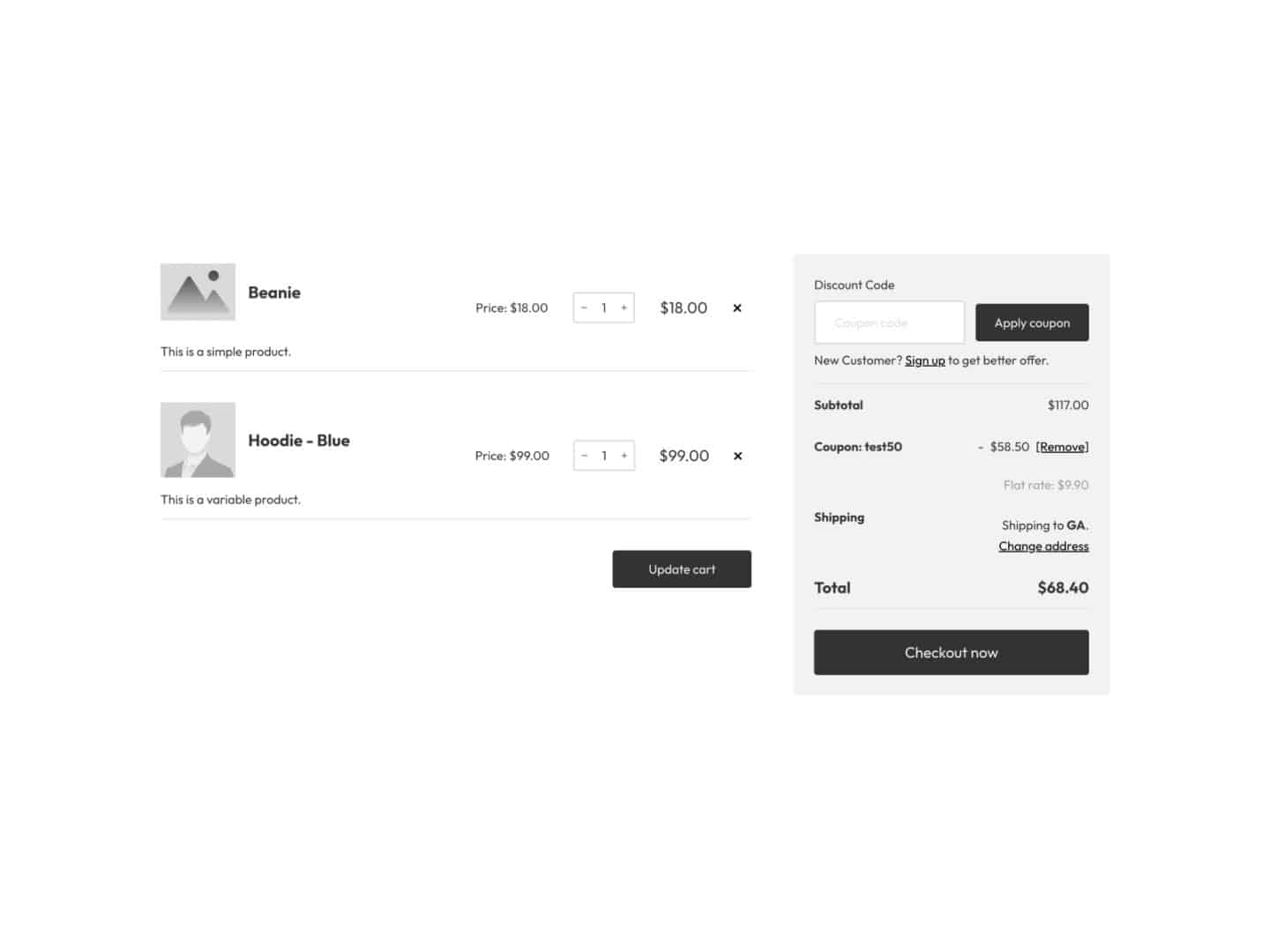 Overview
Cart Alpha is our first shopping cart frame, allowing you to add a custom cart template to any e-commerce project quickly.
It features a two-column layout. The main column lists all the products in the cart and allows the buyer to update quantities, while the sidebar displays the coupon field, subtotal, final total, and checkout button.
The sidebar is sticky, so if there are many items in the cart, the sidebar will follow the user down the page, keeping the checkout button and totals in constant view.
Variables
This frame uses the following
locally scoped variables
to make it easier for you to edit the style or behavior of this frame. Variables can be viewed or edited from the CSS tab.
FAQs
Use the related frames section above to check FAQs for other frames related to this frame if you don't see your question here.