Squeeze Page Echo
overview
A Linktree-style squeeze page that's perfect for routing visitors to the most important areas of your site.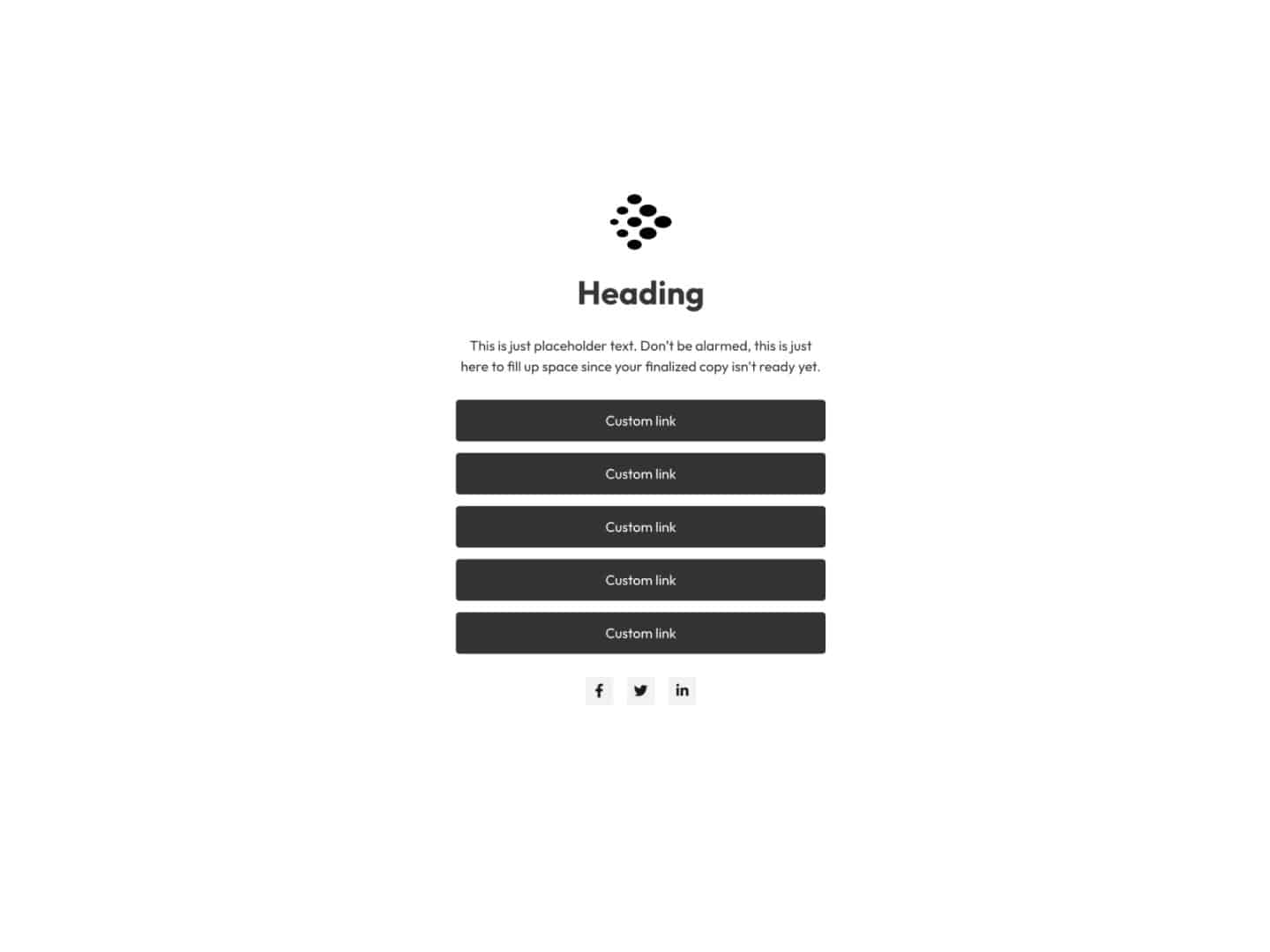 Overview
Linktree-style landing pages are super popular in social media and influencer spaces. But, that's not where their utility ends. Any brand or business can leverage a linktree-style landing page to route mobile traffic.
Squeeze Page Echo features an avatar (brand logo or headshot), intro text, a collection of CTA buttons, and social media profile links.
The buttons are links in semantic list-based navigation, styled with ACSS button variables to match your site's global button styling.
With Squeeze Page Echo, you can add a link tree-style mobile landing page to any website in seconds.
FAQs
How do I add a background image to the page?

You can add a traditional CSS background image using the background-image property at the ID level. This will support an overlay as well. Or, if you'd prefer to use a real image as a background image with an overlay, you can insert the frame "Background Image Alpha" into Squeeze Page Echo's section element.
Use the related frames section above to check FAQs for other frames related to this frame if you don't see your question here.