Table of Contents
overview
An accessible table of contents that automatically populates based on headings in a target container.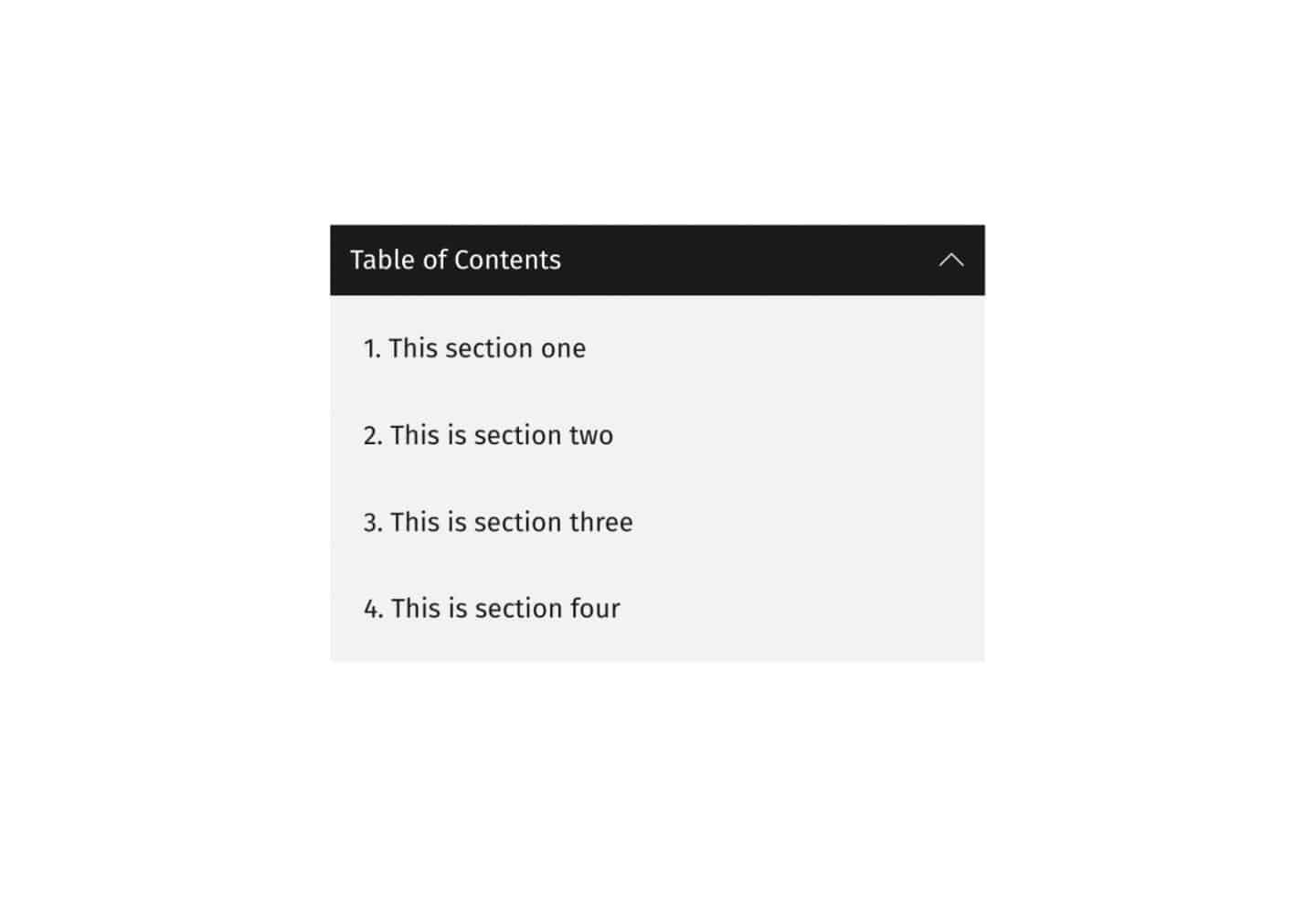 Table of Contents Introduction
Full documentation coming soon…
HTML5 Tags & Attributes
Other frames within this frame may contain specific HTML5 tags. You can see all related frames further down the page.
Accessibility Notes
No additional accessibility notes for this frame.
FAQs
Use the related frames section above to check FAQs for other frames related to this frame if you don't see your question here.